Kirsten "Drunkst"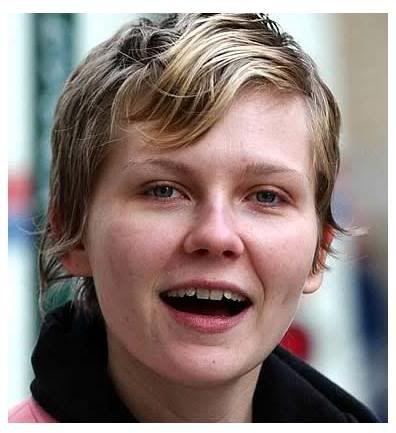 this is probably the celebrity i rag on the most.
why oh why
does she keep getting hired? shes FUGLY and a bad actress. the only thing i give her props for is snagging yummy jake gyllenhaal (whose starting to get gross with that beard he's got going on...)
i would say she must be a really nice person to snag him but i cant even begin to tell you how many pictures there are of her parking in handicap spots and the like.