"blo-han"
perez hilton is trying to re-link lindsay lohan by saying she's been with jared leto at his concert and got some of his fake blood rubbed off on her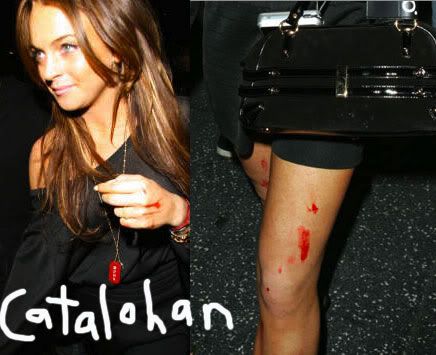 that is freaking real blood...definitely not this fake stuff jared has on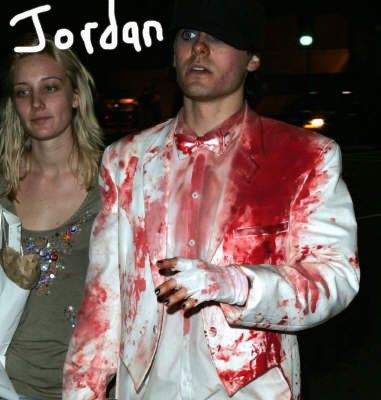 notice the different shades? jared's is an obvious face pinky purple red color whereas lindsays is a true slightly orangey blood red color.
it looks to me like she was doing coke and got one of the infamous nose bleeds that goes along with having too much.
i mean really. she was obviously sitting down and it dripped on her leg and she wiped it off her face with the back of her hand but was too coked out to notice it was all over her leg.