wowowowowowow
i just stumbled across pictures from marcia cross's wedding. yeah yeah she's pretty but its this photo that caught my attention. helloooo tiffany's!!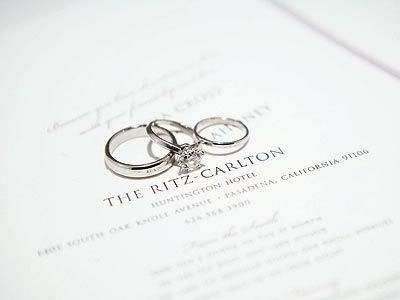 wowowow everything about this is beautiful. i love the SIMPLICITY of the rings. huge, expensive, but somehow understated.
the photo...they should pay the photographer extra. absolutely gorgeous!